Climate change is currently one of the biggest challenges of mankind.
We take on responsibility and make a concrete contribution to climate protection: in cooperation with ClimatePartner, we calculated the emissions of our schoolbag sets and offset them through a recognized climate protection project.
Carbon neutral schoolbags in 4 steps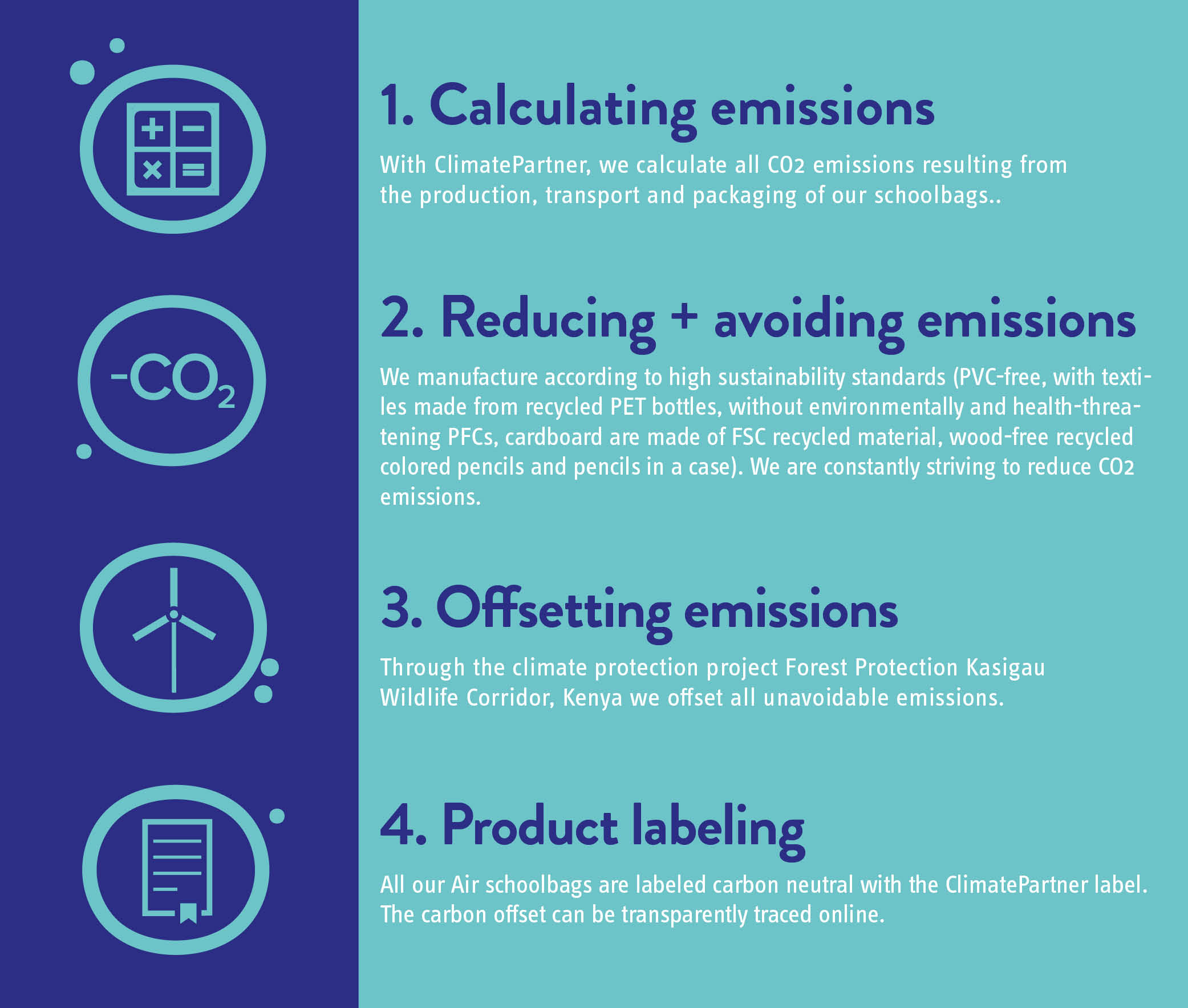 Our climate protection project Forest Protection Kasigau Wildlife Corridor, Kenya
The project was chosen as the Best Offsetting Project in Environmental Finance's 8th voluntary carbon poll in 2017.
Climate protection projects demonstrably save greenhouse gases, for example through afforestation or renewable energies. The Wildlife Corridor is home to endangered species such as lions, zebras and parrots as well as countless species of birds. Every day during their seasonal migration, 2,000 African elephants cross the area. This forest area is facing massive deforestation and slash-andburn practices. In order to protect the Kasigau Wildlife Corridor, rangers guard and defend the area to conserve 200,000 hectares of forest.
More information