Patchie Creator
Discover the Patchy Creator to create your own patchies. Simply upload a picture, add individual text and print it right at home!
Motif Change
Create your own Patchies at home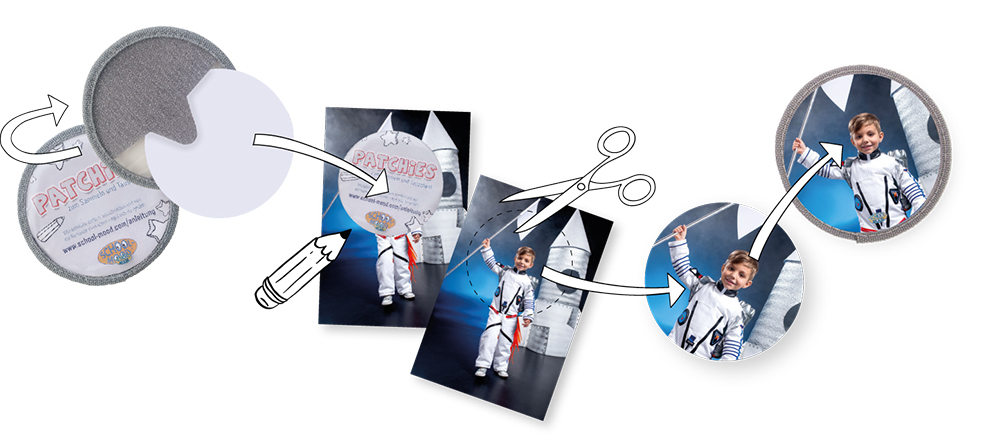 1) Fold over the Velcro straps and remove the cardboard template.
2) Circle the chosen motif and cut it out.
3) Insert your own image. Done.