The Loop is a great backpack in a cool look, which offers a total of 22 liters of capacity despite the delicate appearance at a weight of just 850 gramms.
Complete
With the 7-piece set, consisting of schoolbag, gym bag, filled pencil case, pencil pouch, neck wallet, lunch box and patchy set you are perfectly equipped for the days at school.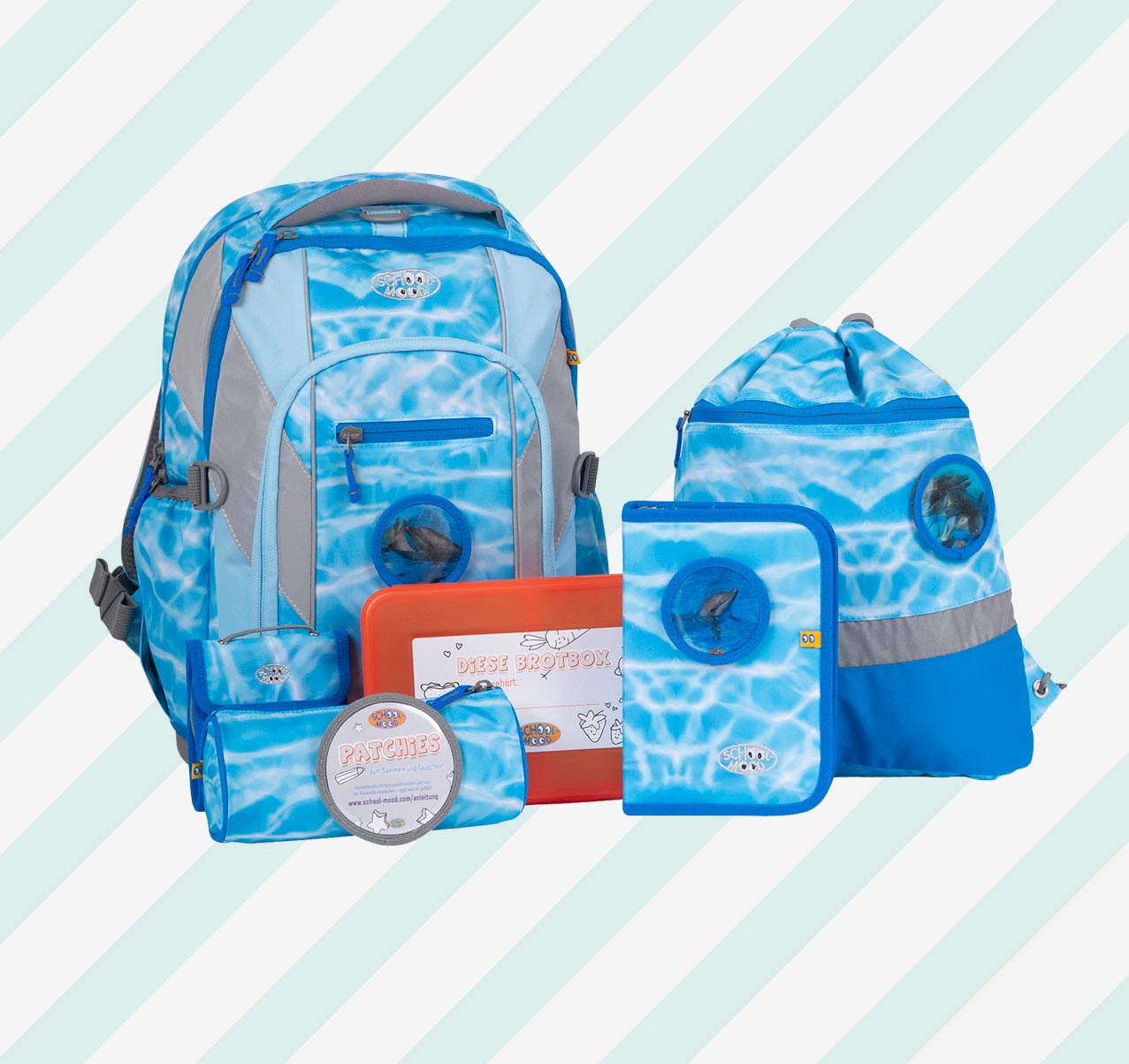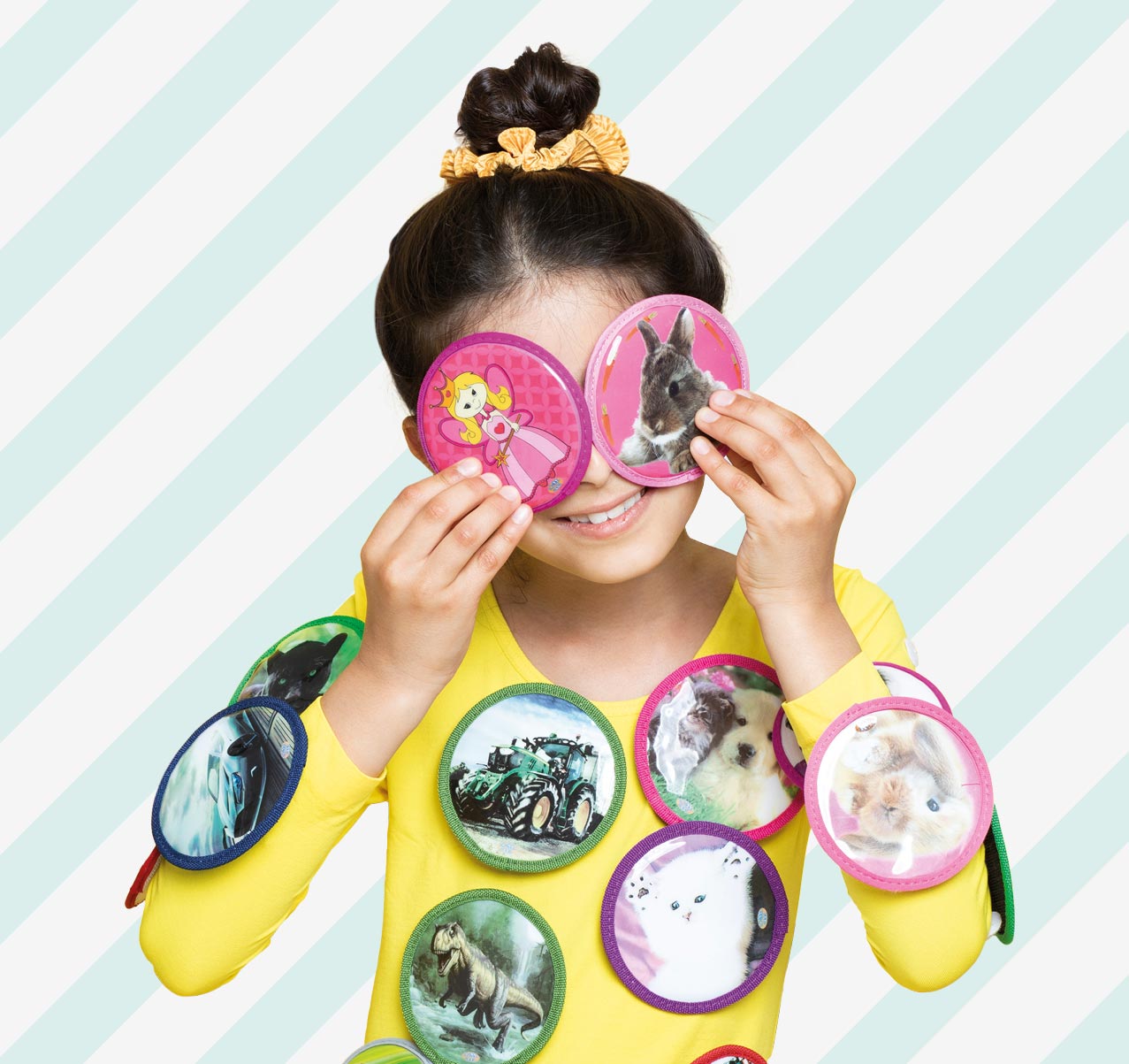 Individual
Trends and favorite topics come and go: dinosaurs move to ninjas, the fire brigade is replaced by spaceships, unicorns or fairies switch to mermaids or pop stars. Our patchies give the schoolbag a new look in an instant so it is never out-of-date.
Comfortable to wear
Whether big or small, petite or strong: A School-Mood always fits.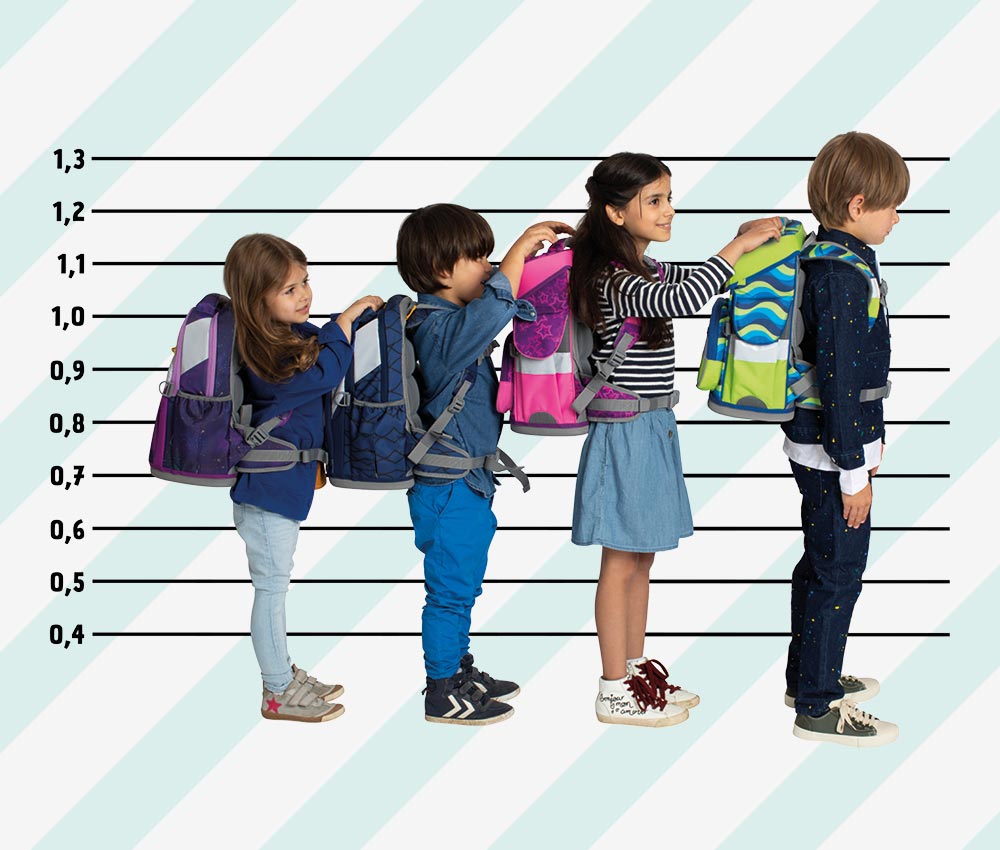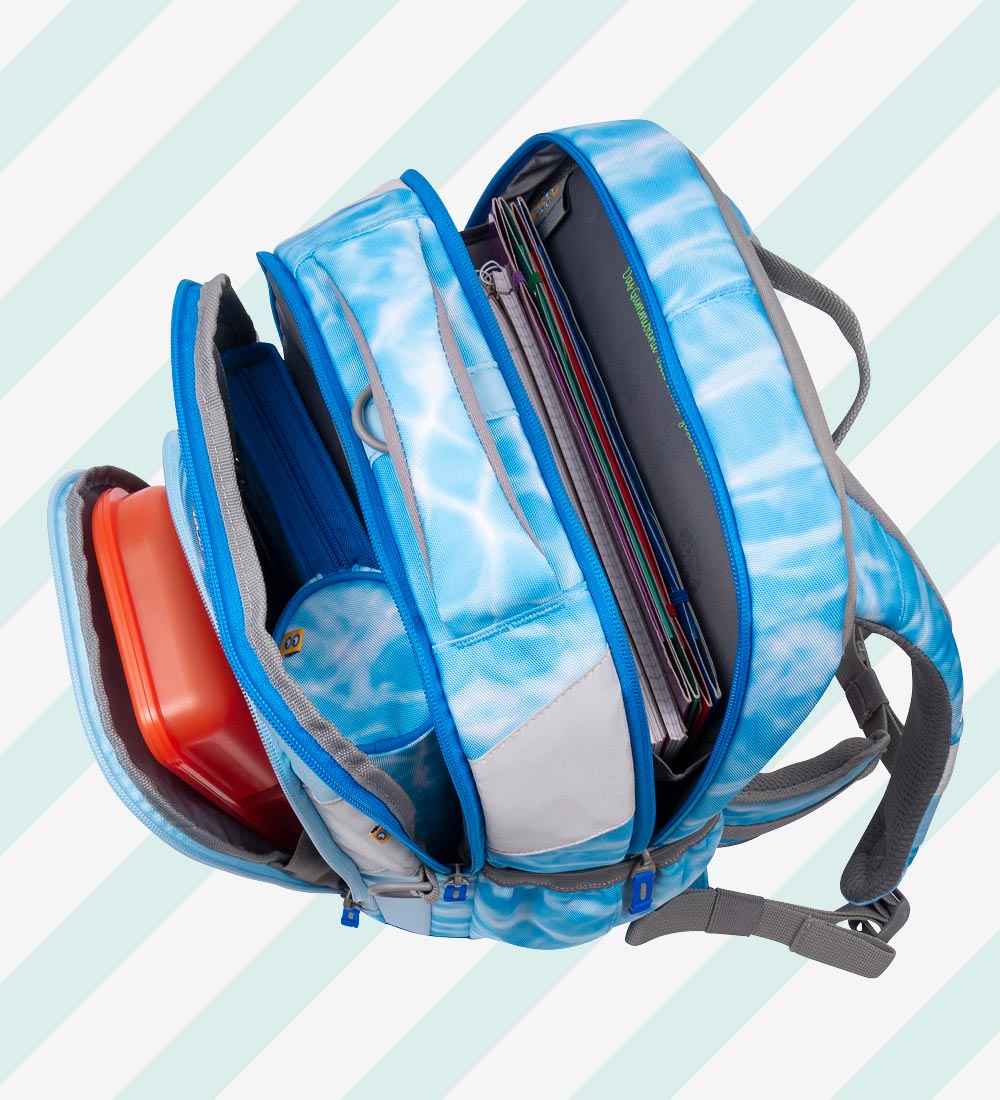 A lot of space
In the three large zippered pockets there is room for almost everything: The spacious main compart¬ment offers a lot of space for books and folders (the integrated book compartment keeps heavy books close to the back), pencil case and pouch move to the second compartment along with light booklets and documents, the lunchbox disappears in the front pocket.The two tight-fitting side pockets for large drinking bottles and umbrella come with an integrated drainage net that protects the bags content should the water bottle be leaky.
Practical details
Many useful product features make the Loop Air your star in everyday use: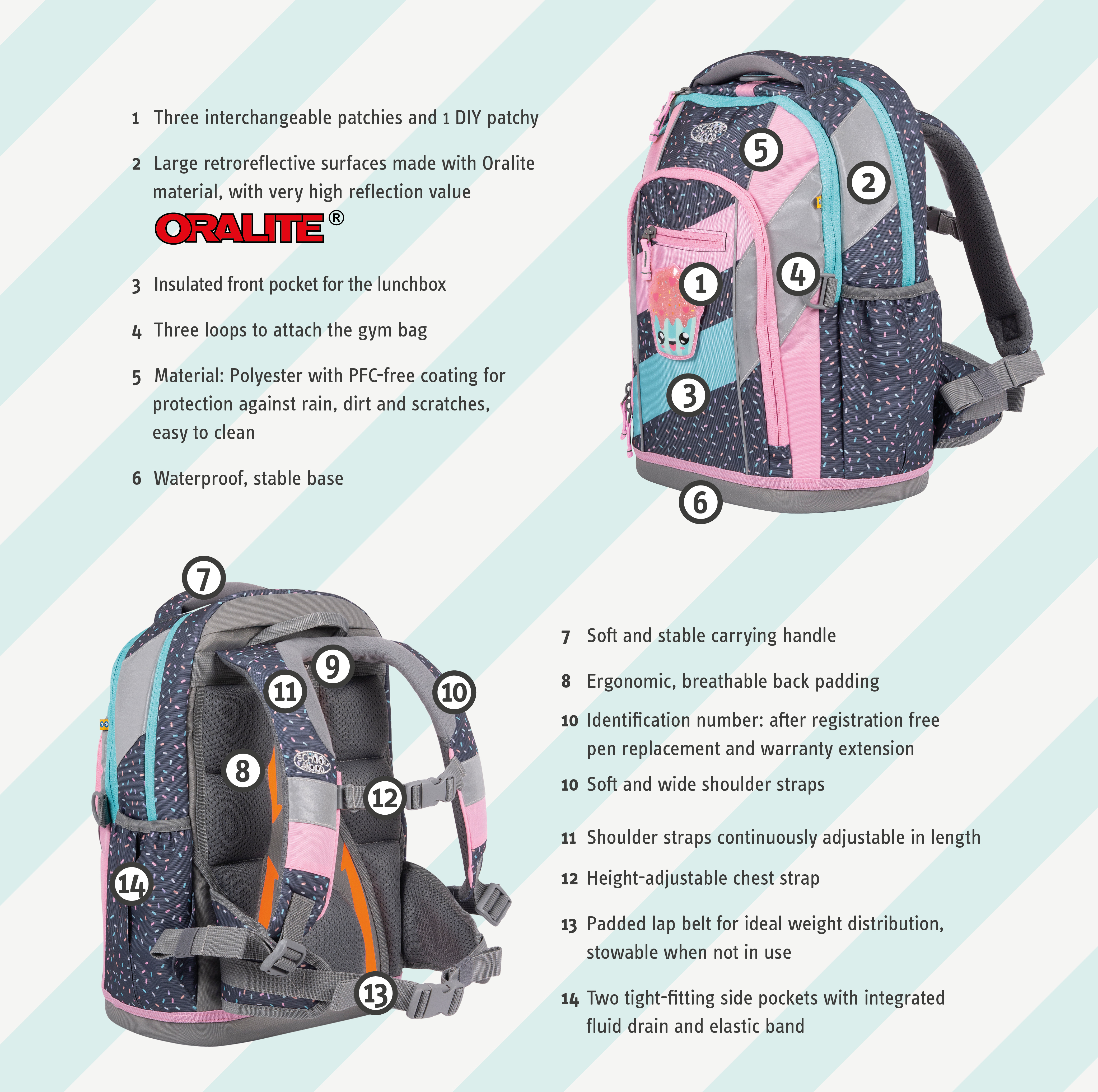 First-class ervices, 100& CO² neutral and our consistently sustainable
Discover more about great extra-services and our sustainability approach.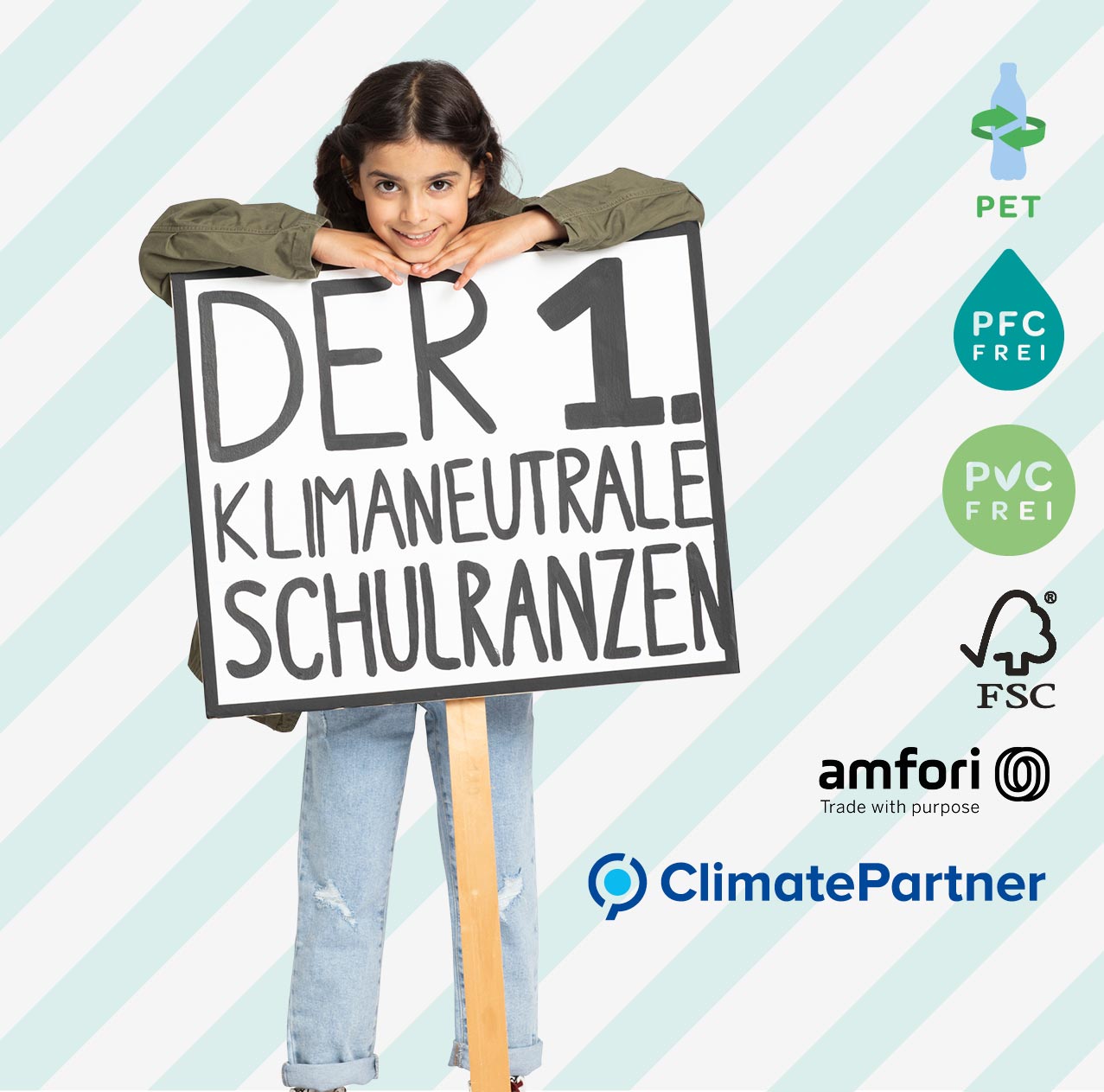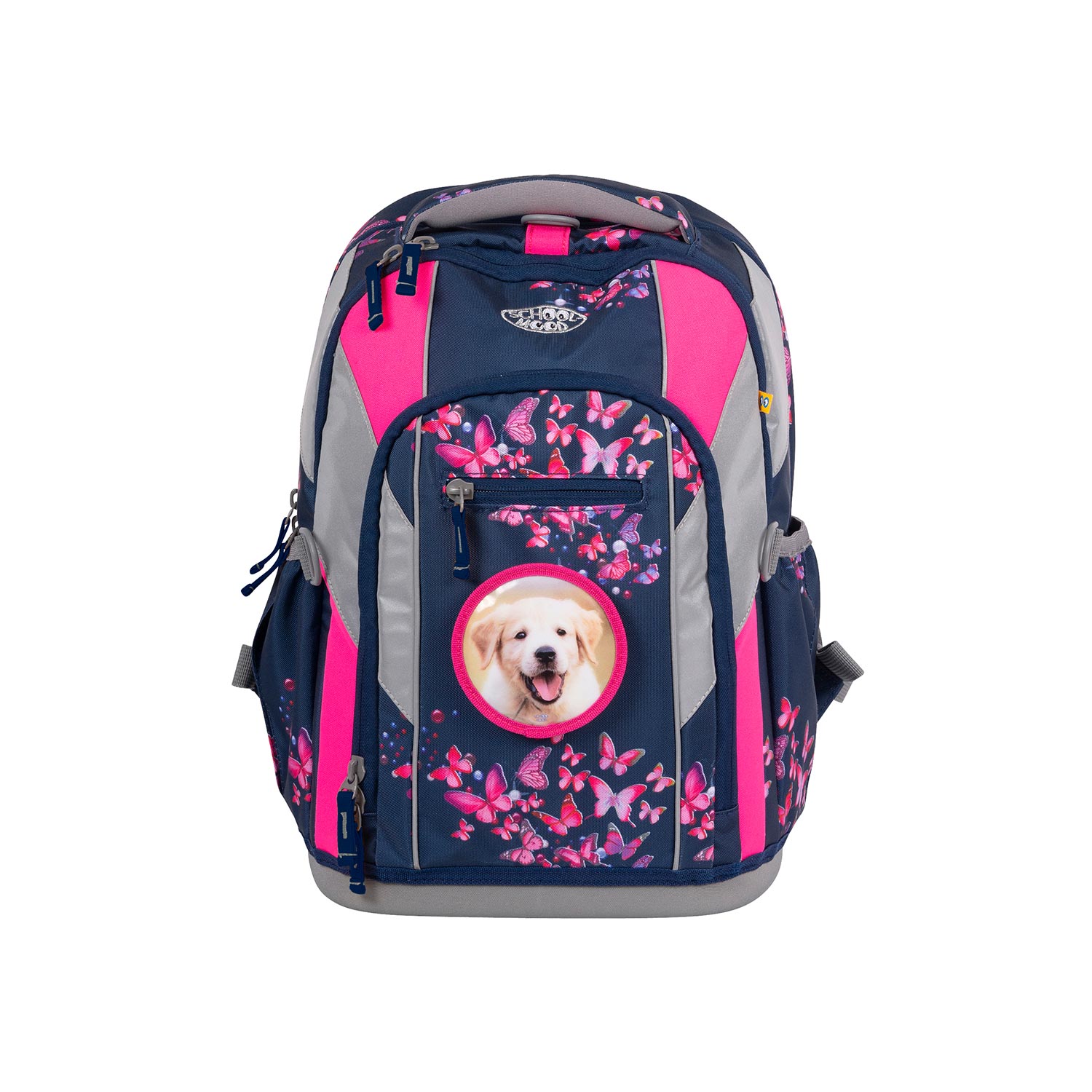 Mia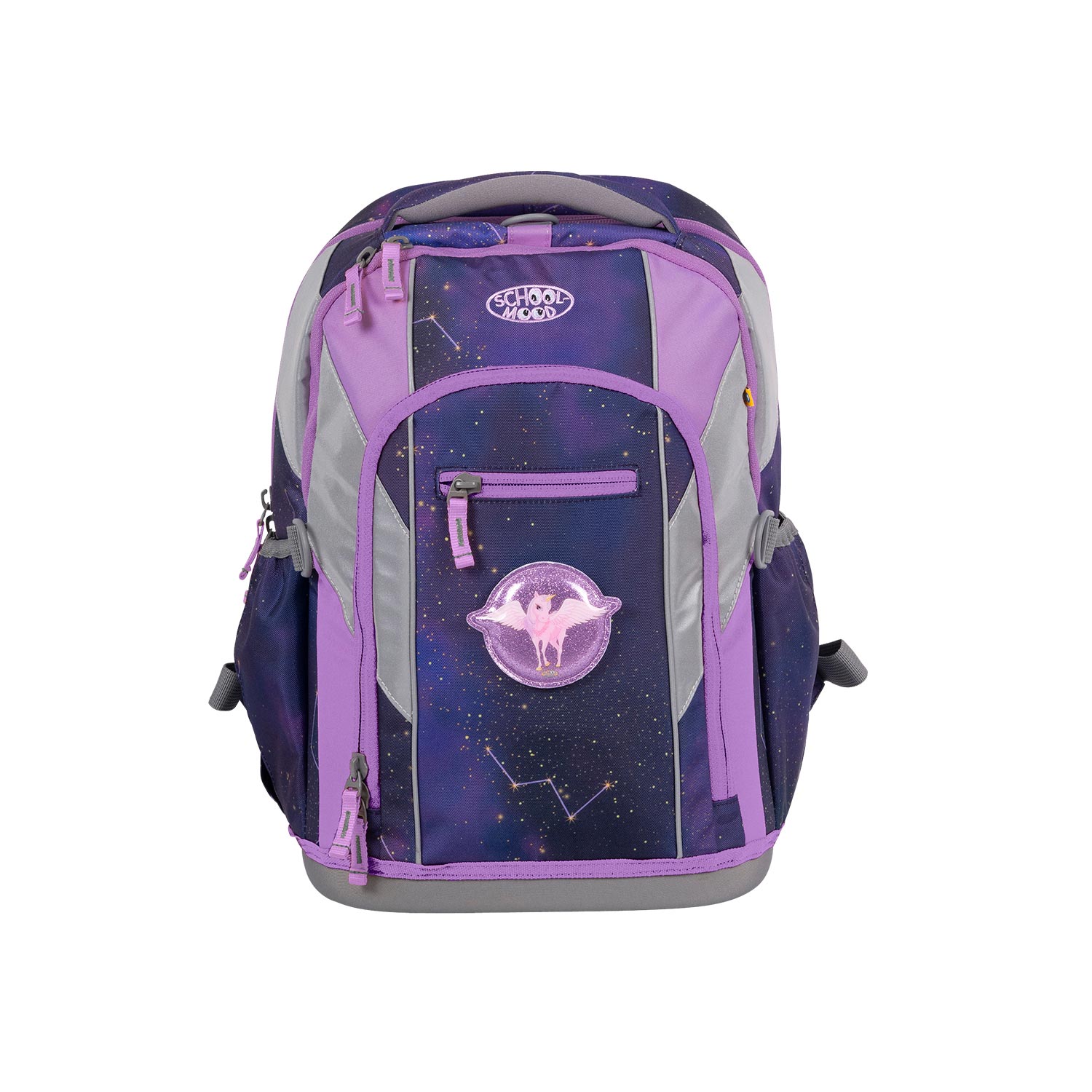 Stella